Group Purchasing Programs
Are you interested in helping your ministry increase your insurance coverages and reduce premiums? We can help.
The Group Purchasing Program allows ministries to band together as an insurance purchasing group. This enables the group to buy insurance with greater negotiating power than what is currently available to them on an individual basis in the marketplace. Most ministries see a 18-22% savings on average while greatly improving their coverage.
Advantages of a Group Purchasing Program include:
Creating tailor-made coverage
Obtaining price stability
Implement risk management & loss prevention programs
Utilize enhanced customer services
Leverage your insurance dollars to do more for you and your ministry
Existing Group Purchasing Programs include: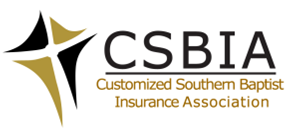 For more information on how the Ministry Advantage Group Purchasing Programs can help your ministry, please contact:
Jim Ketring
President
888.288.9953